MSU poultry science provides key research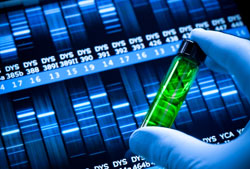 Poultry's spot as the state's No. 1 agricultural commodity is due in large part to a strong relationship between the poultry industry and Mississippi State University. MSU's poultry science department assists the growing industry through education, research and outreach to help improve production. Sanderson Farms, the fourth-largest U.S. poultry producer and processor, has been located in Laurel since 1955. The company has a longstanding relationship with MSU researchers.
"MSU's poultry science department has been integral in helping us make decisions of major significance," said Sanderson Farms corporate nutritionist Carla Price. "We can go to them at any time and make requests for research that can aid us in production decisions." She said Sanderson Farms always aims to provide their consumers with the highest quality product. When looking for broilers that produce the highest amount of meat per bird, they turned to Alex Corzo, assistant poultry science research professor at MSU.
To help Sanderson Farms find the right type of broilers, MSU scientists evaluated the genetic strains and feeding regimens of all the birds they were using. Through this, scientists were able to find the type of bird that would produce the highest yield of meat. There are many different broilers on the market, and producers are often in search of a specific type. One bird is not superior to another, but producers look for types that best fit their marketing strategies.